Police Say Dad Killed Teen After The Boy Got His Daughter Hooked on Drugs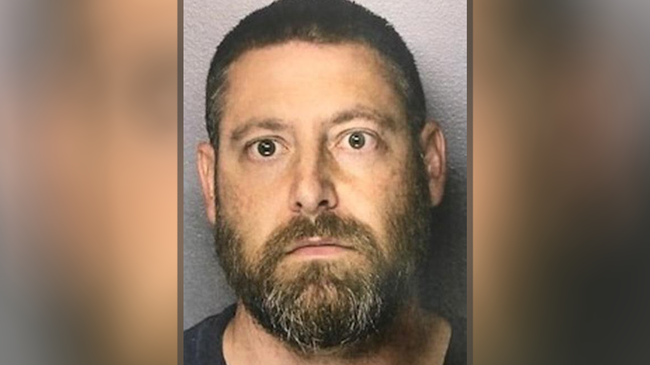 A 41-year-old Pennsylvania man was arrested on Friday after he fatally shot a 17-year-old boy Friday because the boy had "got his daughter on drugs or coke," police said.
According to the New Castle Police Department, officers were called out to the Scustie's Pizza Shop around 5:25 p.m. on Friday where they discovered 17-year-old Darren Jevcak, bleeding and unconscious, on the ground and not moving. Jevcak was transported to a local hospital where he was pronounced dead, despite treatment at the scene by first responders.
Police say Michael D'Biagio, 41, admitted to shooting Jevcak "five or six times" in the parking lot adjacent to the pizza shop because he'd learned about a relationship between the 17-year-old and his daughter. D'Biagio told police that his daughter had been sneaking out of the house to buy and smoke marijuana, as well as use cocaine with Jevcak, according to the criminal complaint.
After D'Biagio learned about his daughter's actions, he reportedly confronted her. Then, on Friday, while his wife and daughter were out at a shopping mall, D'Biagio allegedly called Jevcak, and asked him where he was. The boy told him he was at the pizza shop where he worked. That's when D'Biagio allegedly went to his bedroom, retrieved a gun, and drove to the pizza shop in New Castle.
When D'Biagio arrived, as he watched Jevcak exit the pizza shop out a back door, he allegedly shot the teenager multiple times.
"He realized he had shot Jevcak in the arm and Jevcak went down to the ground," the criminal complaint states. "D'Biagio said he shot Jevcak (again) so that he could put (him) out of his misery because (he) looked to be in shock."
One witness told police she was watching the confrontation out her upstairs window and saw a man (later identified as D'Biagio) pointing a gun at Jevcak. D'Biagio shot at the victim, and then walked closer to the boy and shot him again.
That's when the pizza shop's owner, Joseph Camerot and another employee came outside to investigate. D'Biagio returned to his car and appeared to be reloading the magazine to his gun, the complaint says. Camerot and the other employee were talking with D'Biagio while he was reloading, the witness stated.
When police arrived, D'Biagio laid on the ground, surrendering peacefully to officers.
The pizza shop where the 17-year-old worked, Scustie's Super Pizza, wrote on Facebook that they were "stunned and horrified" by the incident and offered their deepest condolences to Darren's family.
Photo: New Castle Police Department